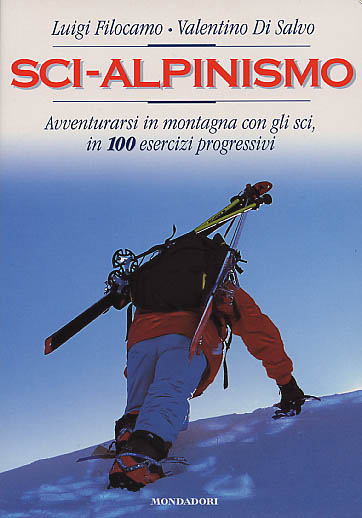 Valentino Di Salvo, Ski-moutaineering National Instructor (INSA), head of the Club Alpino Italiano school of Roma, wherein organize ski-mountaineering courses since more of 10 years. He practices ski-mountaineering since 15 years and has climbed many routes on the Appennines and the Alps. He is also a member of the Interregional Appennine CAI School for the training and the selection of CAI instructors.

Luigi Filocamo, Ski-moutaineering Instructor (ISA). He is the former president of the CAI Ski-Mountainering School Commission for central Italy. He has climbed on ski many routes on the Appennines, on the Alps and on other European and South American mountains.

Their fisrt book was "Manuale di Sci-Alpinismo" published by Mondadori in May 2000.